Plumbers in Botswana – a problem? 50 solutions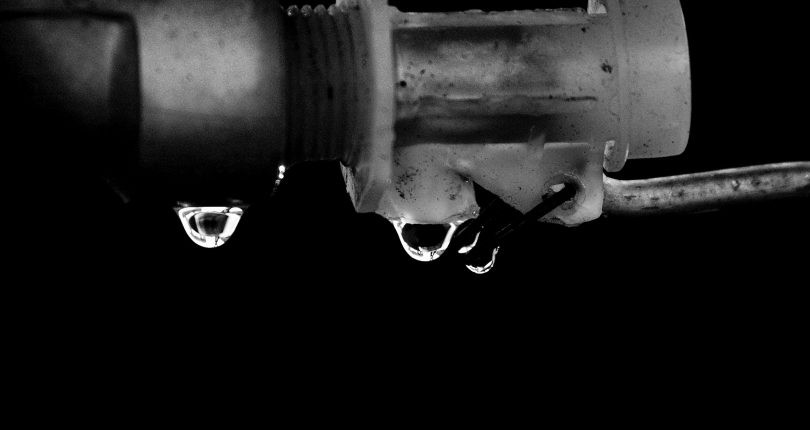 Plumbing is one of the numerous worries a homeowner or a tenant will face, anywhere in the world and in Botswana as well. From leaking pipes to running toilets, low water pressure, leaking hose bib, clogged or slow drains, sump pump failures and others, you will need to call a specialist to get rid of those common plumbing issues.
Obviously most of people can handle basics problems such as a blocked sink or little tap leak, but a true professional will prevent any future problems in addition to fix them. At a first sight, call a plumber can look expensive, but on the long run it really worth its value.
Find a plumber comes just after plumbing issues and we, as the first marketplace for real estate in the country, know that they can be hard to find. We want to help owners to maintain their properties. Here is a list 50 plumbers in the different cities and provinces of Botswana we have found.
Plumbing Professionals in Gaborone and its region
Haskins j & sons (pty) ltd
Sam nujoma rd,francistown,botswana
[email protected]
267 241 2301
A f sandilands & son
Gaborone, botswana
267 390 0356
A j s plumbers
Plot 10380,independence ave,gaborone
267 390 5958
Aegis (pty) ltd
Plot 10061,gaborone west i/site,gaborone,botswana
[email protected]
267 395 1861
Agency property maintenance & building (pty) ltd
Plot 14032 phase1,gaborone west,gaborone,botswana
[email protected]
267 391 8739
B & h emergency plumbers
Plot 20624 block 3 ind,gaborone,botswana
267 391 1374
B & p building & plumbing construction
Gaborone, botswana
267 316 1157
Botswana decorators travaglini
Plot 1272,old lobatse rd,industrial sites,gaborone,botswana
267 395 2226
Chobe civil & water centre
Face 4 4 teardrop office no. 5,gaborone,botswana
267 316 5806
Contracts supplies (pty) ltd
Plot 14458 unit2a,kamushongo rd,gaborone west i/est,gaborone,botswana
[email protected]
267 392 2922
Daily plumbing & maintenance
Gaborone, botswana
267 397 1487
Fibreline botswana
Plot 20586,broadhurst ind,gaborone,botswana
[email protected]
267 393 6278
Florescend (pty) ltd t/a plumbing and hardware junction
Fruits and veg building new lobatse rd,gaborone west ind,gaborone
267 391 6231
Global construction, electrical & plumbing (pty) ltd
Plot 740,tlokweng,gaborone,botswana
267 392 8138
M b plumbing & maintenance
Plot 568 south ring rd ext 4,gaborone,botswana
267 393 2560
Mend a bath international
Mogoditshane,gaborone,botswana
[email protected]
267 392 2159
Mr fit it investments (pty) ltd
Plot 10429 white city,gaborone,botswana
[email protected]
267 391 1975
Nova
Plot 16921 phase1,kenyane rd,gaborone west,gaborone,botswana
[email protected]
267 392 2730
P s plumbers
Plot 1238,haile selassie rd,madirelo ext 6,gaborone,botswana
267 318 1002
Pipework services (botswana) (pty) ltd
Plot 10222,mokolwane rd,broadhurst ind est,gaborone,botswana
[email protected]
267 397 1007
Plumb africa and black scorpions
Plot 22129,gaborone west ind,gaborone,botswana
267 393 0924
Plumb-drain masters
Plot 20743,mabeleapodi rd,broadhurst ind est,gaborone,botswana
267 316 2293
Plumb-tech distributors
Plot 2348,masetlheng rd,tlokweng,gaborone,botswana
267 397 5677
Plumbing
Tlokweng next to eros garden.,tlokweng,gaborone,botswana
267 392 8059
Haskins j & sons
Plot 1216 nkurumah st old industrial,gaborone,botswana
[email protected]
267 395 1001
Www.haskins.co.bw
Impact adv & marketing
Gaborone, botswana
[email protected]
267 318 5786
Interactive technology (pty) ltd
Plot 501,gaborone,botswana
267 318 8562
L & m plumbing
Plot 14419,gaborone,botswana
[email protected]
267 318 1319
m supplies (pty) ltd – t/a randcon paint centre
Plot 51555/5 takatokwane rd,gaborone,botswana
267 390 3570
Plumbot (pty) limited
Lot 93/94 mogoditshane,gaborone,botswana
267 393 6773
Plumbworld star master
Plot 14391,gaborone west,gaborone,botswana
267 392 4693
Plumbworld starmaster
Plot 14391 ext 2 unit 14,gaborone,botswana
267 392 4680
R d m plumbing & engineering supplies
Plot 51,tlokweng industrial,gaborone,botswana
267 316 4540
Spring water (pty) ltd
Plot 7112 ext 27,broadhurst,gaborone,botswana
267 318 0330
Teg botswana
Plot 1278,tlokweng rd,gaborone,botswana
267 393 4391
Tenderbox botswana
Plot 2348,masetlheng rd,tlokweng,gaborone,botswana
267 397 5520
The plumber botswana
Plot 20764 block3,industrial sites,gaborone,botswana
267 391 4037
Tile and sanitaryware city
Plot 53615 /6,kgomokasitwa rd,gaborone west i/est,gaborone,botswana
[email protected]
267 393 0574
Plumbing and maintenance specialists (pty) ltd
White city along old lobatse rd plot 10411 gaborone,gaborone,botswana
267 391 2485
Tilmu investments t/a wholesale plumb & trical
Plot 14390 five roses tea premises,gaborone west ind,gaborone,botswana
267 393 2111
Timbercity
Plot 20610 ramakukane way,broadhurst,gaborone,botswana
267 397 2490
Tlhoraboroko construction co (pty) ltd
Plot 28/29 mogoditshane industrial gaborone,gaborone,botswana
267 397 5252
Unipipe (pty) ltd
Plot 21345,phakalane,gaborone,botswana
267 397 2774
Urban plumbers & electricians
Gaborone technology park plot 22072 mahuditlhake rd,gaborone,botswana
[email protected]
267 313 3995
Wave sanitation
Gaborone, botswana
267 319 1510
Wide craft (pty) ltd
Gaborone, botswana
267 7303 5785