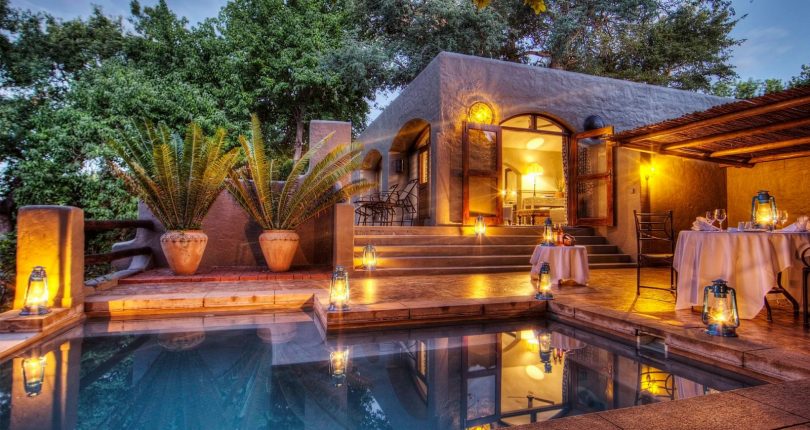 Botswana is one of the African countries with attractive natural outlook. Since gaining its independence in 1996, the state has achieved political and economic stability. The country is rich in culture with the presence of traditional safari animals. Despite the fact that the country is landlocked, the Okavango Delta and River Chobe have given the animals a sense of livelihood.  The nation serves an ideal place for seeing the Big Five animals, zebra, and other animals. Below are some of the places to visit in Botswana during your holidays.
Chobe Game Lodge
The lodge is situated in the Chobe National Park. The lodge has 48 spacious rooms, and the fact that it faces the Chobe River and Caprivi floodplains makes a place to experience a beautiful breeze. It's made up of high arches, barrel-vault ceilings, and the floors are neatly tiled. The furniture is made floor Rhodesian teak found in all the rooms and the walls are decorated with original African carvings and paintings. The lodge has four luxury suites which give the private swimming pools and an appealing view over the open plains.
Deception Valley Lodge
The tour guides found here are the Bushmen from the San community. They practically teach the visitors on how to hunt and survive, and at the same time, visitors have a chance of seeing the wildlife. The lodge is meant to accommodate up to sixteen visitors with more privacy in it.
Jao Camp
It situated on an island in Okavango Delta adjacent to Moremi Game Reserve. It has nine spacious tents that are handcrafted and located down the canopy of shady trees. The lodge provides an ideal afternoon siesta with a beautiful view of the surroundings since it's built in a raised place.
Kings Pool Camp
It faces the Linyanti River it provides a view of the elephants, especially during the dry seasons. The camp is made up of nine tents each with large bedroom, and lounge private plunge pool. The dining room and pub are under a thatched house at the same time there is a swimming pool.
There are more ideal places to visit in Botswana including Vumbula Plains, Savute Elephant Camp, Mashathu Game Reserve, Mombo Camp, Little Vumbura, Sanctuary Chobe Chilwero, Grand Palm Hotel Casino Resort, Chesta Lodge Gaborone, Cresta President Hotel, Chesta Thapama Hotel, and Anderbeyond Sandibe Okavango Safari Lodge. Al the lodges and the camps tend to give the tourists a peaceful time to refresh during their holidays. Botswana is one of the African countries that get much of its revenues from tourism.